MOTOR BOAT AWARDS NOMINATION
Windy 39 Camira and Windy 29 Coho makes it to the final for MBY Motor Boat Award 2015.
Since their release the Windy 39 Camira and W29 Coho has been acclaimed by boat journalists all around Europe for their unique characteristics and looks, now they receive even more, well deserved award nominations.
In typical Windy tradition, both looks, cockpit, helms position and interior is state-of-the-art. What you get is two of the best looking and greatest handling powerboats on water. 
---
NEW 8M LIMO TENDER SETS NEW STANDARDS IN SUPERYACHTING
Windy Boats and Espen Øino International have delivered their first Custom 8 Meter Windy EØ Limo Tender − a game-changing new concept in custom-designed limousine tenders which sets new standards for design and engineering excellence.
A low profile, high-capacity launch for ship-to-shore duties, the 8m Limo Tender has seating for up to ten guests, plus two crew in the open cockpit at the bow. The all-weather craft features sliding glass roof panels in the seating compartment and a bespoke Hermes interior commissioned by the client. Powered by two 220h Volvo sterndrives delivering a top speed of 45 knots, the tender is designed to fit the garage of a superyacht in the 70m (230ft) class.
Designed by Monaco-based Espen Øino to complement his client's superyacht, the Limo Tender was built and engineered by Windy Yacht Projects, a new division of the company devoted to superyacht-quality small craft. The partners are so delighted with the result of their first collaboration that they are now planning on developing a modified version of the Limo Tender for standard production in 8m and 9m versions.
"This is a ground-breaking project for Windy", comments Knut Heiberg Andersen. "Espen and I have known each other for over 20 years and have often talked about working together but we wanted to wait for the right project to come along. When Espen was commissioned to produce the Limo Tender just after we announced our new Yacht Projects Division we knew that time had come."
Whilst the Limo Tender is the first project to be delivered by Windy Yacht Projects, it is not the company's first venture into bespoke tender production. In 2009 Windy was contracted to develop, build and deliver the Windy Dubois SR52 Blackbird, a stunning 16.10 metre Super Tender which met with universal acclaim from Windy's clients and the boating press.
"Developing the SR52 Blackbird made us realize how perfectly ours skills and work ethos match the demands of superyacht owners", explains Heiberg-Andersen. "Our objective with Windy Yacht Projects is to offer the unique Windy qualities to the yachting industry in cooperation with some of the very best yacht designers and naval architects in the world."
Espen Øino is delighted to be on board as Windy Yacht Projects' first partner with the 8m Limo Tender. "Windy are very good at what they do" says Øino. "They have built thousands of boats in almost 50 years and continue to spare no effort to ensure that each and every vessel is built and engineered to the highest quality standards. This gives me enormous confidence that we can meet the very exacting demands of yacht owners, delivering custom tenders that not only look sensational but can be relied on to perform."
Note to editors:
Windy Yacht Projects is a division of WINDY Scandinavia AB which is a wholly-owned subsidiary of Periscopus AS, Oslo, Norway, a privately owned holding company with interests which include publishing, media, hotels and property. Windy boats are built at Västervik, Sweden and Ostróda, Poland. Founded in 1966, the company today employs around 100 people producing 8 models ranging from 26 to 52 feet.
For further information on Windy projects, please contact:
Mr. Knut Heiberg-Andersen, CEO/President, Windy Scandinavia AB & Draco Boats AS.
Tel: + 900 61175. E-mail: sales@windy.no High resolution images can be downloaded from
Windy Boats' website at www.windyboats.com
---
NEW COO/GENERAL MANAGER IN WINDY SCANDINAVIA AB, VÄSTERVIK, SWEDEN
WINDY SCANDINAVIA AB welcomes Mr. Carl Fornander as their new COO/General Manager.
The past two years, Carl Fornander has held the position as Managing Director of IMATECH Marine & Industri AB, Göteborg , and previously held high management positions within AB VOLVO PENTA .
His experience from the marine business comes from one of the most important companies within our industry and, furthermore, Carl has covered a wide specter of positions to gain diversified experience from operations, production, products and markets.
Carl has a degree in Mechanical Engineering (M. Sc.) from Luleå Tekniska Universitet and has completed several Executive – Management Programs during his career with Volvo Penta.
Following Windy's decision to terminate all operations in Norway, time has now come to focus on further development of our organization in Västervik and secure a robust and efficient operation on all levels. As tasks and responsibilities are transferred from Norway to Sweden/Poland we are committed to increase our investments in WINDY SCANDINAVIA AB i Västervik in order to meet the expectations from markets and Customers around the world.
The new COO/General Manager reports directly to Knut Heiberg-Andersen, President/CEO.
We look forward to working closely with Carl in his new position and wish him all the best of luck.
---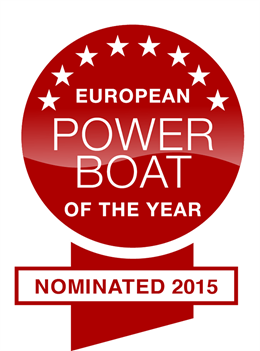 WINDY 39 CAMIRA IS NOMINATED FOR THE EUROPEAN POWERBOAT OF THE YEAR AWARD
Since her release the Windy 39 Camira has been acclaimed by boat journalists all around Europe for her unique characteristics and now she has received her first, well deserved, award nomination.
In typical Windy tradition, her looks, cockpit, helms position and interior is state-of-the-art. What you get is one of the best looking and greatest handling 40ft powerboat on water. Her success is inevitable!
To read more, follow this link.
---
SEASIGHT
Windy's appearance at the Seasight 2014 Boat Show was a great success. The event took place at the well known Holmen Fjord Hotel on the outskirts of Oslo. The latest creations were on display in this tranquil setting.
Note to editors:
Windy Boats AS is a wholly-owned subsidiary of Periscopus AS, Oslo, Norway – a privately owned holding company with interests which include publishing, media, hotels and property. Windy boats are built at Skarpnes, just outside Arendal on the southern coast of Norway, and in Västervik, Sweden. Founded in 1966, the company today employs around 270 people producing 15 models ranging from 25 to 58 feet.
---
BOAT OF THE YEAR 2013
It's with great delight and pride we accept the World Sports Boats "Boat of the Year" 2013 award for the WINDY 45 Chinook.
There were 12 contenders who were nominated by the WSB team as potential winners.
The final 12 nominees were then voted upon by World Sports Boats readers and visitors to World Sports Boats and they chose the WINDY 45 Chinook as their winner.
WINDY thank World Sports Boats, their readers and visitors for their excellent choice.
---
---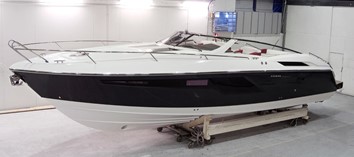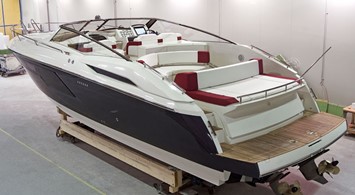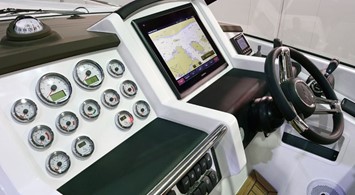 SNEAK PREVIEW OF THE LATEST WINDY LAUNCH
First pictures of WINDY 39 Camira #001 leaving assembly hall in Sweden and getting ready for her world premiere at Boot 2014 in Düsseldorf. Come see her live at HALL 5 – Stand No. 5E20 between 18th and 26th of January.
Camira is an Australian aboriginal name that means Of the Wind. The name is of female gender and has been used in several contexts. Camira was one of several "wind names" when we at an early stage knew that "Grand Zonda" was a project name to signal family resemblance between the WINDY 31 Zonda and the bigger sister, the new WINDY 39 Camira. We feel confident to have achieved our objectives, and are very proud to prepare a new launch in the exclusive WINDY Sport – range. 
---
DOWNLOADS
Windy Boat Models (Brochures)
Catalogues